I'd been looking forward to visiting Erika Ranee's Bushwick studio for quite a while before finally doing so a few days ago, just a couple weeks after the closing of her solo show at LMAKgallery, Gasoline Rainbows.
Erika showed me a few older pieces and some transitional work before we started discussing a number of new, concurrent works-in-progress. While looking at and talking about those, we also talked about processes additive and subtractive, resolution and dissolution, the possibly subdued flashiness of metallic pigments, the overt flashiness of certain pinks and oranges, the relative greyness of quieting greys, the mixed utilities of cleanliness and disorder, the surprises that come about through reorientation and displacement, the true toil and potential turmoil of vigorously physical painterly practices, and the occasional need to make sure that embedded layers and instants of allure don't end up unduly obscured.
Erika also told me about certain mixed colors that she must have on hand at all times, even if she doesn't use them all too often, and that medium-sized canvases and panels are sometimes more challenging for her than much larger or smaller ones.
Here are some images from my visit. Erika is still working on several of these paintings, and a couple images are detail shots of an exquisite piece that will be exhibited at Five Myles in the fall. More information and images are on her website.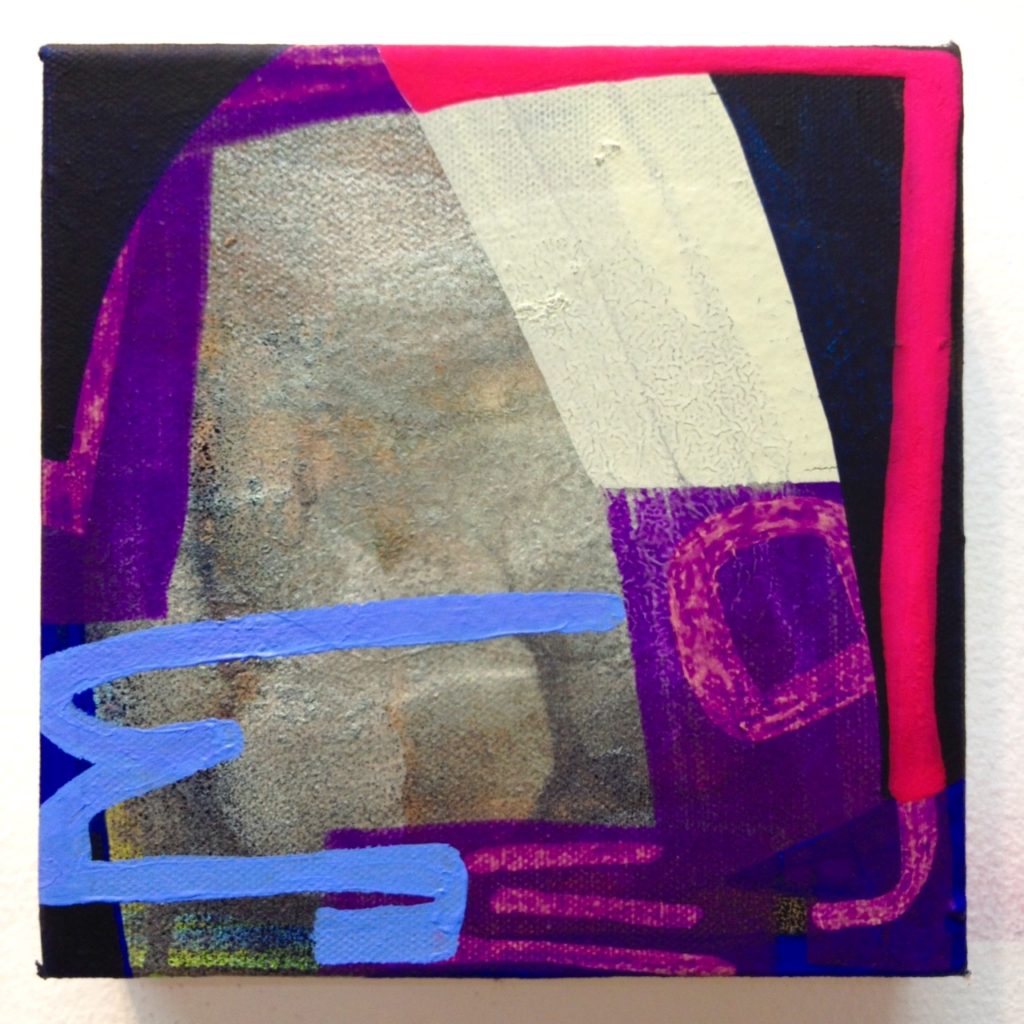 Paul D'Agostino, Ph.D. is an artist, writer, translator, curator and professor living in Bushwick, Brooklyn. More information about him is available here, and you can find him as @postuccio on Instagram and Twitter.