For some reason I find that one of the most effective ways to make a very busy week feel less busy is to incorporate into it a few extra things I really want to do, to offset the various things to which I'm variably obligated. Yes, this is tantamount to making myself busier than necessary. No, it's not always a possible approach. And no, it's not awfully logical. Also, I wouldn't exactly recommend it. But sometimes it really works.

It works especially well when one of those productively escapist, lesser obligations of sorts is a studio visit with a friend of a friend, and your friend wants to come along too. And when you're not familiar at all with your friend's friend's work, but your friend's friend's work turns out to be fresh and engaging. And it might not hurt to learn that your friend's friend happens to have, like you, a turtle.

And so, especially for such reasons, my hyper-busy-making studio visit last week with Williamsburg sculptor Peter Scibetta—whom I met through his friend and fellow artist Tom Butter, who also came along—was not only a superb way to make my very busy week feel not so busy at all, but also a refreshing encounter with some unexpectedly bizarre and captivating art. Peter showed us a range of old and new works, many of them involving toyings with texts and strange verbiage, and while he did so the three of us talked about framings of accumulative sorts, lexical lightness, chanced metaphors, chemical tendencies towards lead, crenellations and skewed points of view, gravitas and aplomb, trophies and plinths, contradictory forms and complementary blanks, meanings piled atop meanings, the misalignment or disappearance of words, the physical aspects of wordless phrases, formal stepping stones and sculptural stages, corridors and catacomb-like places, and questionably tenable columns riddled with antique charm.

We also chatted about Dr. Seuss and street cleaners. And about language myths and natural resonances. And about wormholes and trails through sand. I also said a thing or two about crypts.

And of course, we talked a bit about turtles as well, since Peter has one too. To be accurate, Peter has a tortoise. And to be precise, she's a red-footed tortoise named Matilda. Matilda is rather large, so although my turtle, Cecco, isn't very small, she appears as though she could eat him whole. That said, I reckon they'd get along famously. He's a red-eared slider, after all. So they have chromatic features in common. And that must count for something.

What's more, Matilda, like Cecco, is a literary name. So maybe they'd even get along in a bookish kind of way, and maybe start a book club—for slow movers and avid readers often surrounded by art. Humans welcome, if they can keep up. Or if they feel like making themselves busier than they need to be.

Anyway, here are some photos from the visit. You can find more information about Peter and his work here, on his website.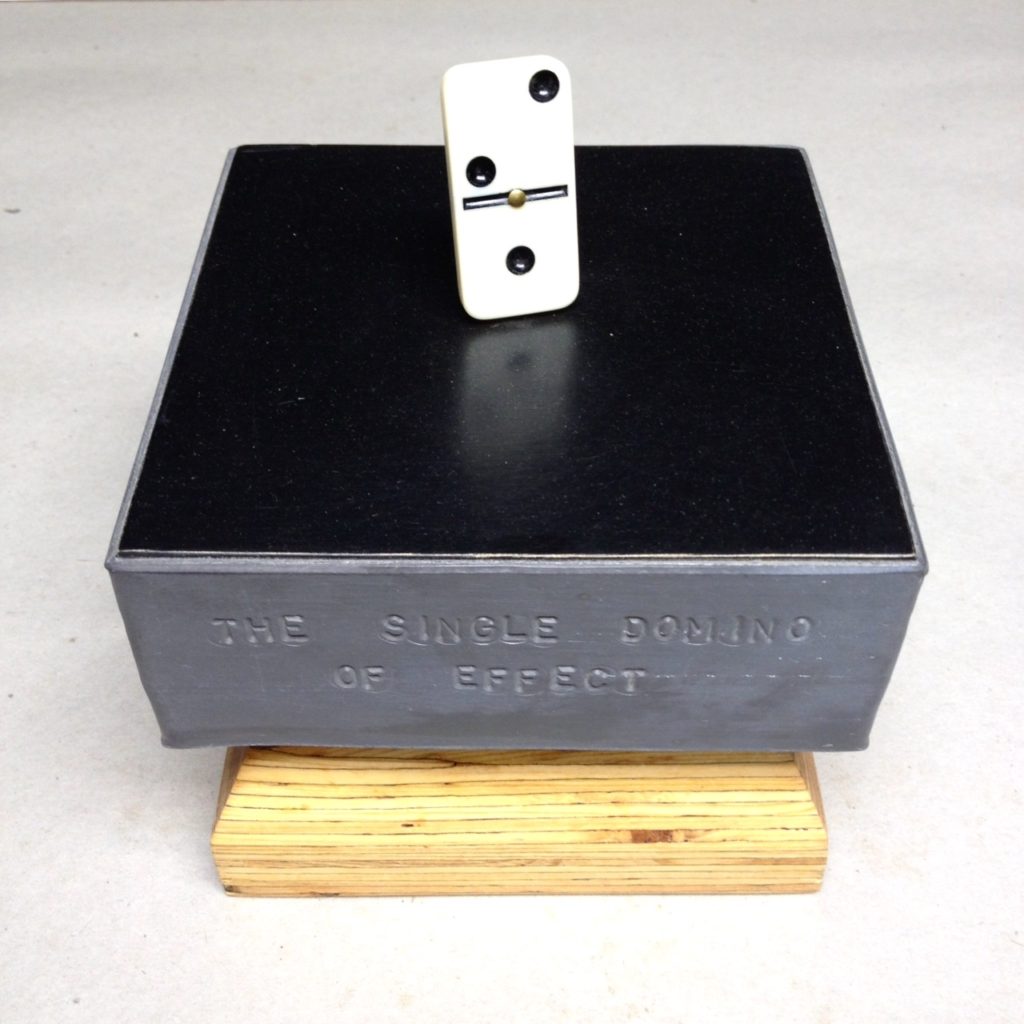 Paul D'Agostino, Ph.D. is an artist, writer, translator, curator and professor living in Bushwick, Brooklyn. More information about him is available here, and you can find him as @postuccio on Instagram and Twitter.