I recently paid a visit to Bill Schuck's studio, a crypt-like lair of curiosity tucked deep into the guts of uppermost Greenpoint.
Schuck's geologically informed, scientifically conceived, empirically iterative, and both temporally determined and grounded works involve meticulously calibrated machinery, gradual drips and capillary seepings of an array of inks, a range of mostly paper receptors and, per force, tubing aplenty.
We talked about all such facets of his works, as well as about Slovenian caves, documentational surfaces, biology and mineralogy, administrative controls, films of scientific demonstrations of yore, and all sorts of spatial inundations. We also talked about scuba diving. And tardigrades.
Here are a some photos of Schuck's studio and work. For more images and info, visit his website.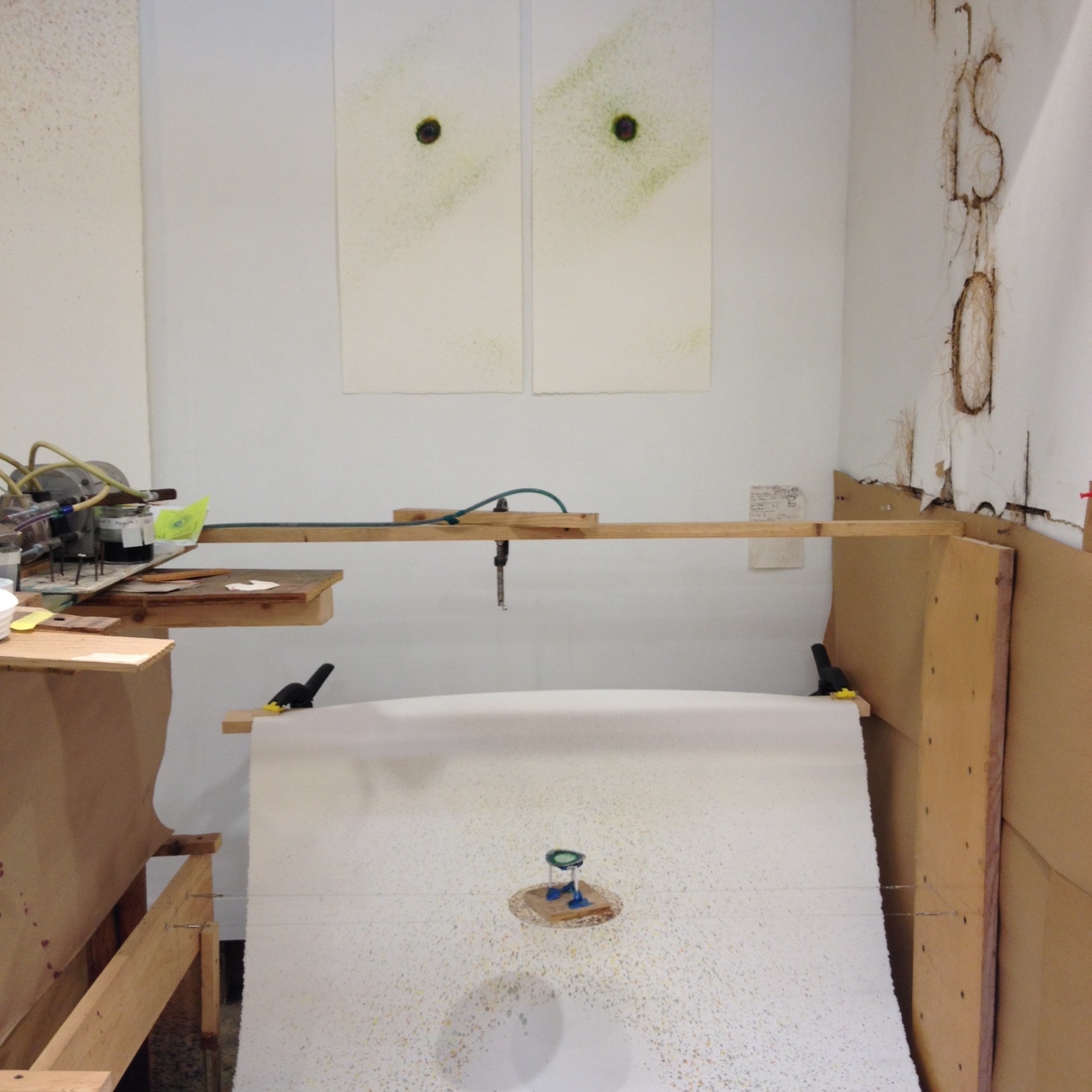 Paul D'Agostino, Ph.D. is an artist, writer, translator, curator and professor living in Bushwick, Brooklyn. More information about him is available here, and you can find him as @postuccio on Instagram and Twitter.