A couple days ago I visited Brett Wallace in his East Williamsburg studio situated in a recently converted minor factory of sorts down the block from ex-3rd Ward.
The door to Brett's chunk of space within this structure is the last on the right down a long hallway of one studio door after another, the full stretch of the ceiling above rather readily visible since the interior walls don't reach all the way up. This very corridor flanked with so many portals of possibility (What's behind door #3, might we see?) proved to be a most fitting visual precursor for what I'd soon find in Brett's studio.
His works are sculptures and paintings, and often both at once, that reference technology and accumulation, growth and diffusion, internal complexities and information, data containment and network theories, economic expansion and contraction—and, at times, old-school Nintendo games. Digging deeper into the gaming crates, Brett has incised a certain piece with formal relevances to Pac-Man.
Here are some pics from my visit. More information about Brett and his work can be found via yet another portal of possibility, his website.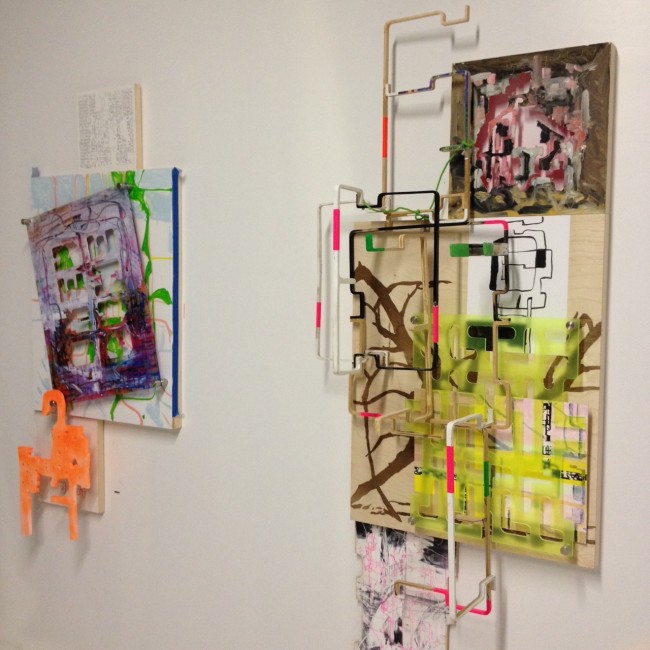 Paul D'Agostino, Ph.D. is an artist, writer, translator, curator and professor living in Bushwick, Brooklyn. More information about him is available here, and you can find him as @postuccio on Instagram and Twitter.