Aqueous contours, controlled pervasions, pigmented peripheries and debatable orientations were among the topics of discussion when I visited Dana James in her studio at the border of Bushwick and Ridgewood. We also talked about markings in caves. And the curiously trenchant memorabilities of water. Diving boards came up as well. As did scrimshaw. We also talked about what she might like to share with visitors during Bushwick Open Studios, and what she was planning to talk about at her forthcoming Bushwick Art Crit Group presentation.
Here are some photos from my visit. To see more of Dana's work, have a look at her website.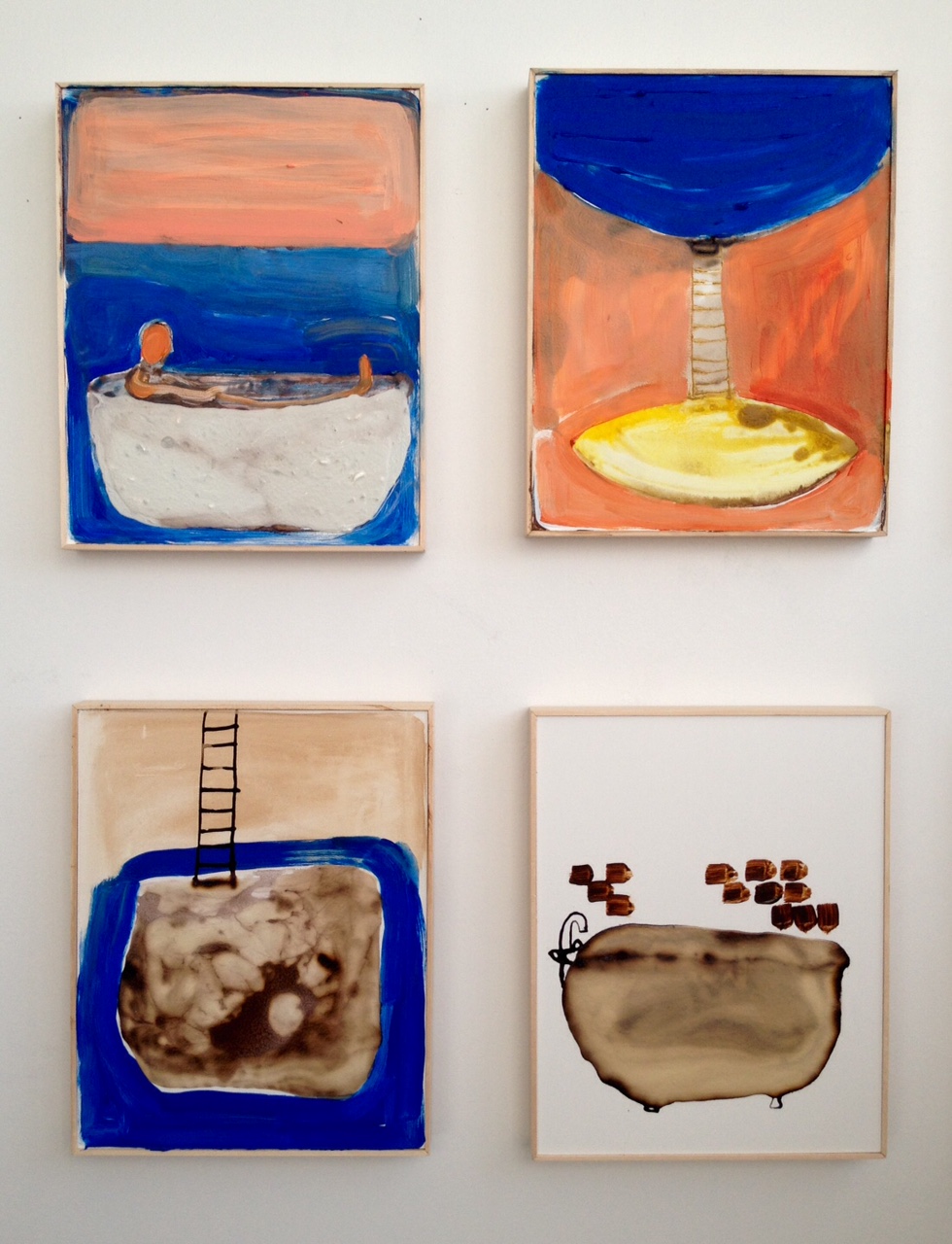 Paul D'Agostino, Ph.D. is an artist, writer, translator, curator and professor living in Bushwick, Brooklyn. More information about him is available here, and you can find him as @postuccio on Instagram and Twitter.