Elisa Jensen's studio is in one of my favorite nether reaches of north Brooklyn, up where the grid of streets suturing outerlying threads of Greenpoint and Maspeth, Queens—and with a bit of extension, certain chunks of East Williamsburg—is still almost entirely industrial, and thus still heavily trafficked enough by hefty trucks snaking along to cross the Kosciuszko Bridge that one might well fail to realize—so much dust, so much din—how wonderful the light is over there thanks to quite a stretch of low rooftops. At night, it's splendidly quiet, making it feel even more remote. According to certain aesthetics, it's a true gem of an area. (At least for now, et cetera.)
At any rate, I stopped by Elisa's light-flooded space to see some of her recent paintings, drawings and incipient sculptures before many of them head up to Hudson for her forthcoming exhibition at John Davis Gallery. Her subject matter and surface treatments alike got us talking about neolithic acrobats, fathomless waters, unearthings around Stonehenge, potentially serialized chimerisms, scratchings and scrawls, layers and splatterings, Eves and serpents, and iconographic appropriation.
We also talked about the nebulous origins and meanings of sheela na gig carvings. And about how merging allure and abhorrence into a single image can sometimes make for truly great art.
Elisa's show at John Davis will be called Call Out. It will run from October 17th to November 8th. Here are some photos of Elisa's studio and works, and here is a link to her website for more images and info.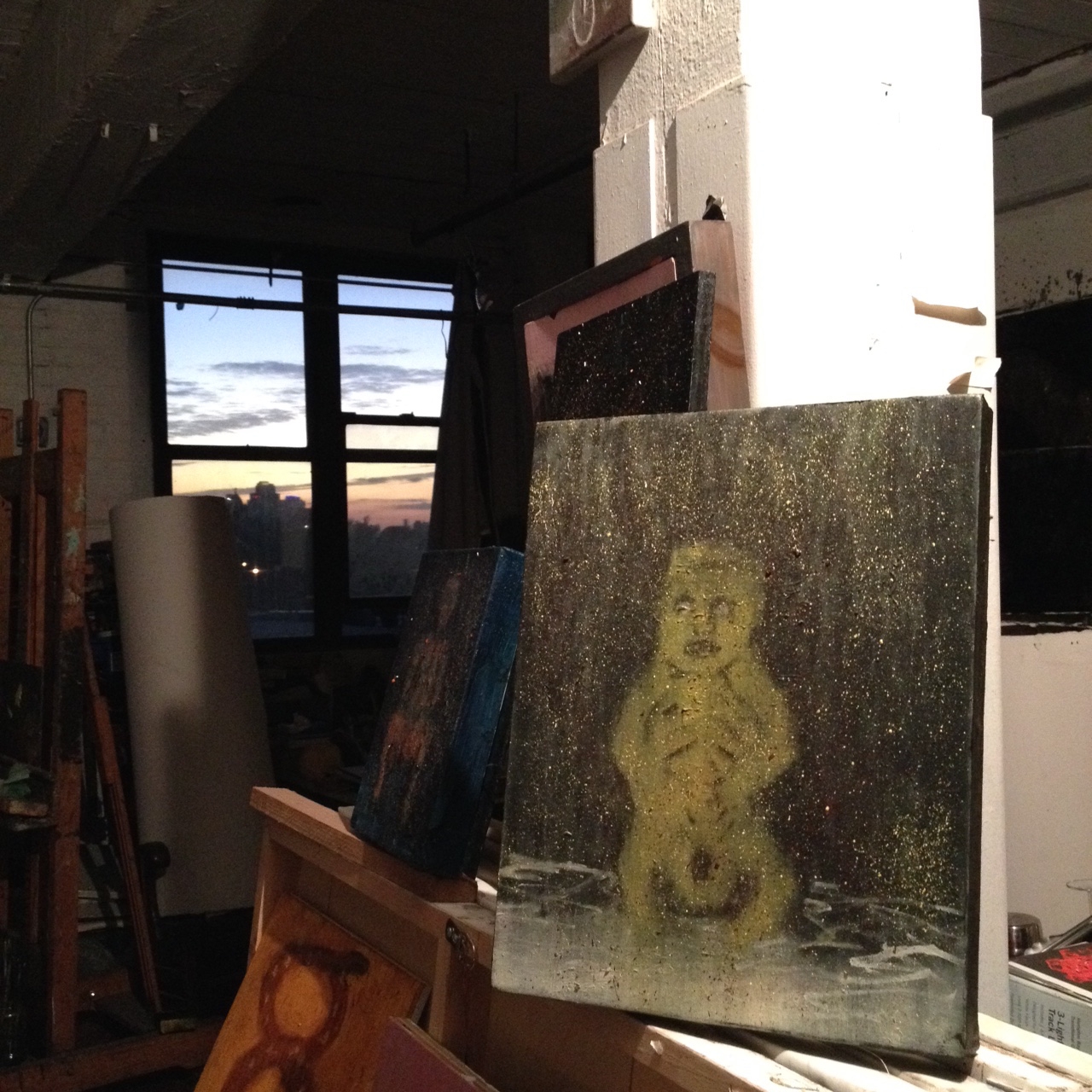 Paul D'Agostino, Ph.D. is an artist, writer, translator, curator and professor living in Bushwick, Brooklyn. More information about him is available here, and you can find him as @postuccio on Instagram and Twitter.