I recently visited Lawrence Swan's studio in Williamsburg, Brooklyn to talk about and select pieces for Of Plectics, Swan's forthcoming solo exhibition at Centotto Gallery, slated to open later this month.
While discussing works and their conceptual and material geneses, we talked about halved squares, split mandalas, cursive pictograms, pictorial fluidities, implied symmetries, plans interrupted, ruptures sutured, nostalgic formalisms, and drawings that just so happen to wear masks.
We talked, too, about fortuitous spillings, accidental bulls, misplaced documents and Kafkan afternoons.
Here are some photographs of Swan's studio and work. The opening for his show at Centotto is on Friday, 22 January, from 7-9pm. More information at centotto.com.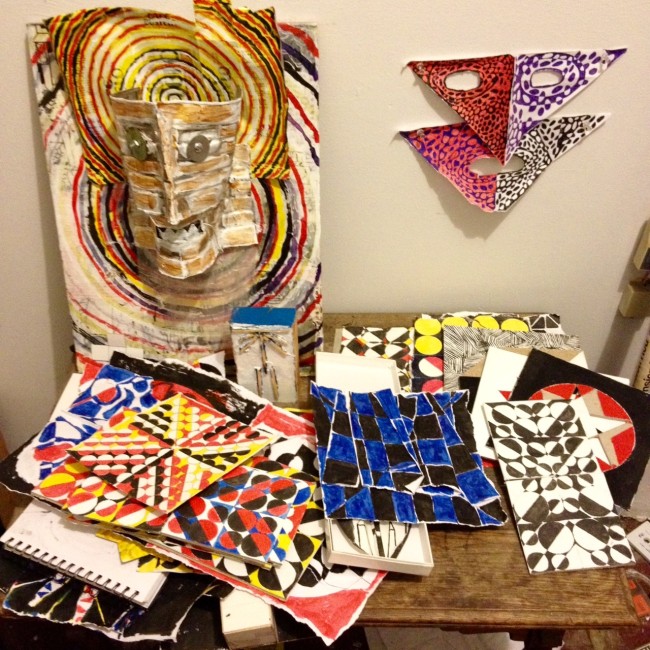 Paul D'Agostino, Ph.D. is an artist, writer, translator, curator and professor living in Bushwick, Brooklyn. More information about him is available here, and you can find him as @postuccio on Instagram and Twitter.