Yesterday I visited Zaun Lee in her studio on the Upper West Side. Given the logical cohesion and conceptual rigor that characterizes much of her generally drawing-based, structurally reflective work, it seemed very fitting for her space to be so orderly.

Zaun walked me here and there and back and forth through the thoughts and processes she's been exploring in various bodies of work over the past couple years, and as she did so we talked extensively about the mixed mechanics and mechanisms of cities and mappings, the layered lives and metabolisms of urban centers, the inevitable flaws in even the most apparently pristine structures, the idea of architecture as living and breathing, the ways in which our bodies and lives are mirrored in our streets and infrastructures, the importance of decency and accepting unknowns, the visual simultaneity of multiple chronologies, the questionable ideals of globalization, the strange cultural falseness of travel-related 'realities,' and the creation of palimpsests to convey various verb tenses.

Zaun also told me about how some of her installations have operated as three-dimensional paintings, at which point I told her about my perhaps silly tendencies to toy around with 3D glasses.

We also talked about typewriters, ingrained texts and translation. We could've talked forever about translation.

Above and below are some glimpses of Zaun's studio and work, several of them detail shots of larger pieces. You can find more information and images on her website, here.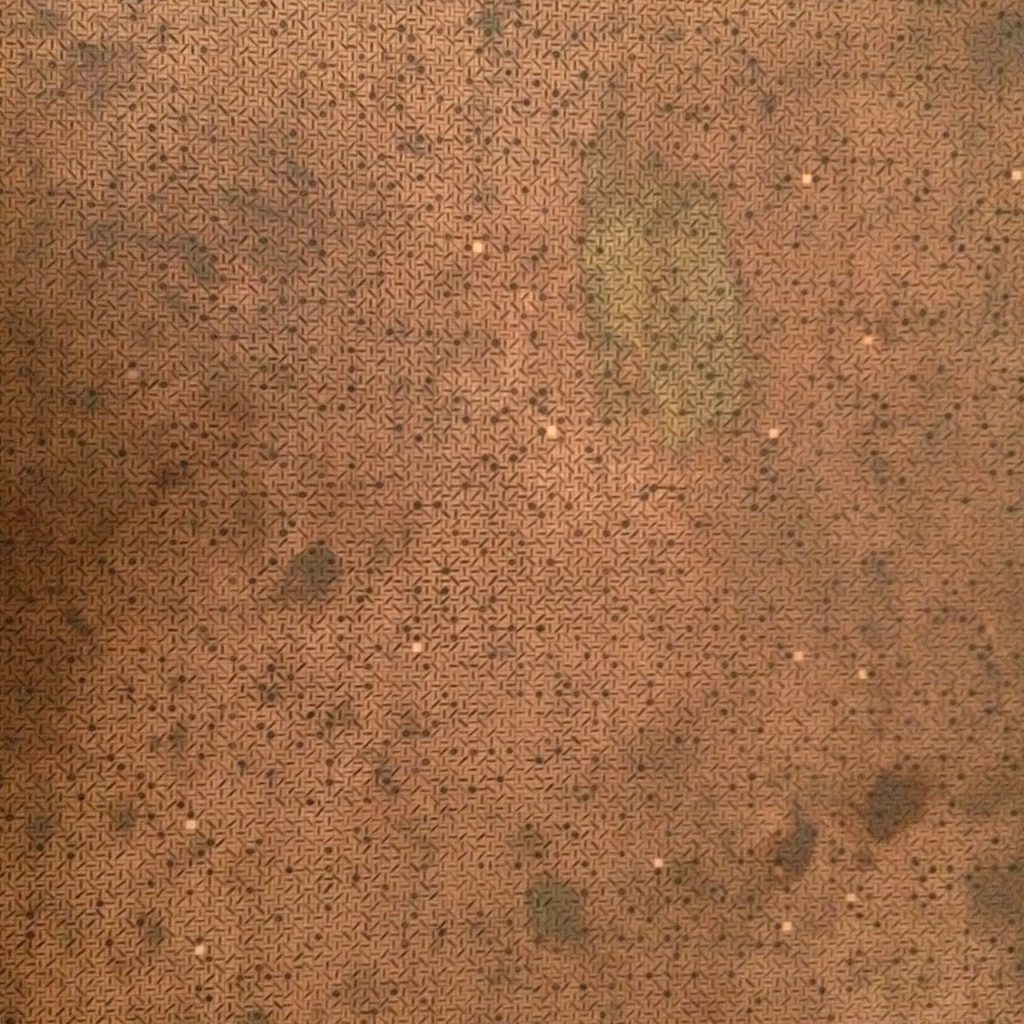 Paul D'Agostino, Ph.D. is an artist, writer, translator, curator and professor living in Bushwick, Brooklyn. More information about him is available here, and you can find him as @postuccio on Instagram and Twitter.