One of the current artists in residence in John Silvis's Williamsburg studio is Italian 'interventionist' Carlo Galli. I visited with him today, and we discussed the sociopolitical implications of 'spiagge libere;' the subconscious 'delimitazioni' of materials deployed to warn, prohibit or delimit; and the potential for surface features, especially those related to authority, to obscure unexpected opposites hidden beneath.
We also talked about parks and paths among trees and beaches in Viareggio, Italy. And about diamonds in 'chiese sconsacrate.' And about the difficulties of finding certain rolls of tape in Brooklyn. Metaphorical bananas came up as well, with regards to one of Carlo's interventions in Austria. I also gave Carlo a primer on the wonders of Brooklyn dollar stores.
Here are some photos of the installation on which Carlo is currently working. For more info and images, visit his website.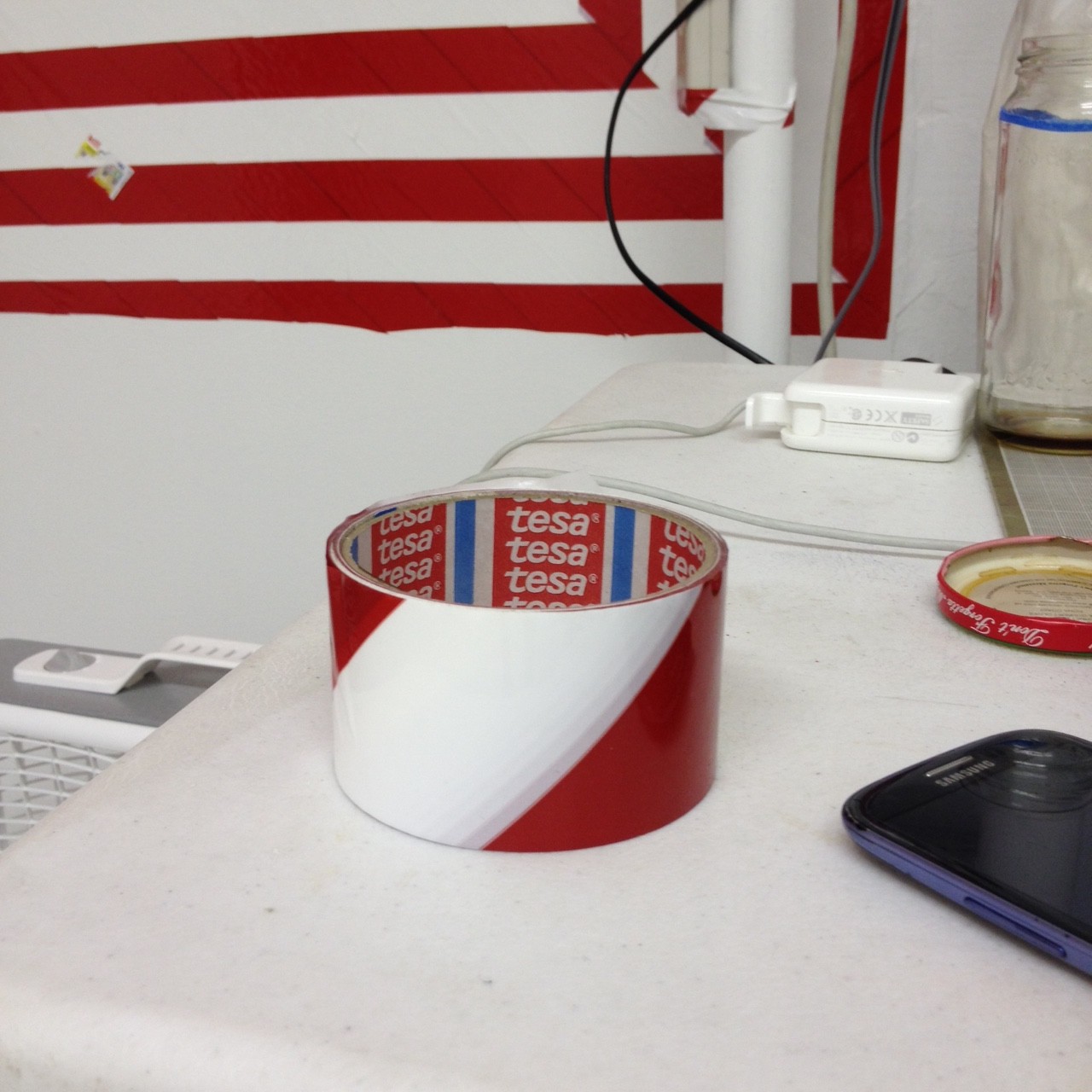 Paul D'Agostino, Ph.D. is an artist, writer, translator, curator and professor living in Bushwick, Brooklyn. More information about him is available here, and you can find him as @postuccio on Instagram and Twitter.