Given Shawn Gallagher's extensive holdings of supposedly obsolete apparatuses, and of course the many wonderfully imaginative images and sounds he produces using the same, his Bushwick studio is a world (or various worlds) unto itself (or themselves). His Castle Dracula project, for instance, on which he's been working for quite a while, is a humorous, bizarre, touching and mysterious—and expertly crafted—piece of experimental analog filmmaking. Its layerings, colorings and scores are befuddlingly great.
It also features Garfield. Yes, Garfield. That famed feline lover of lasagna and hater of Mondays.
Here are some pics that do Castle Dracula little justice—in fact, no directly visual justice at all—but that nonetheless provide a hint of Shawn's surfeit of variably analog apparatuses, a fair share of which are well oiled for regular use.
Also, and again, Garfield.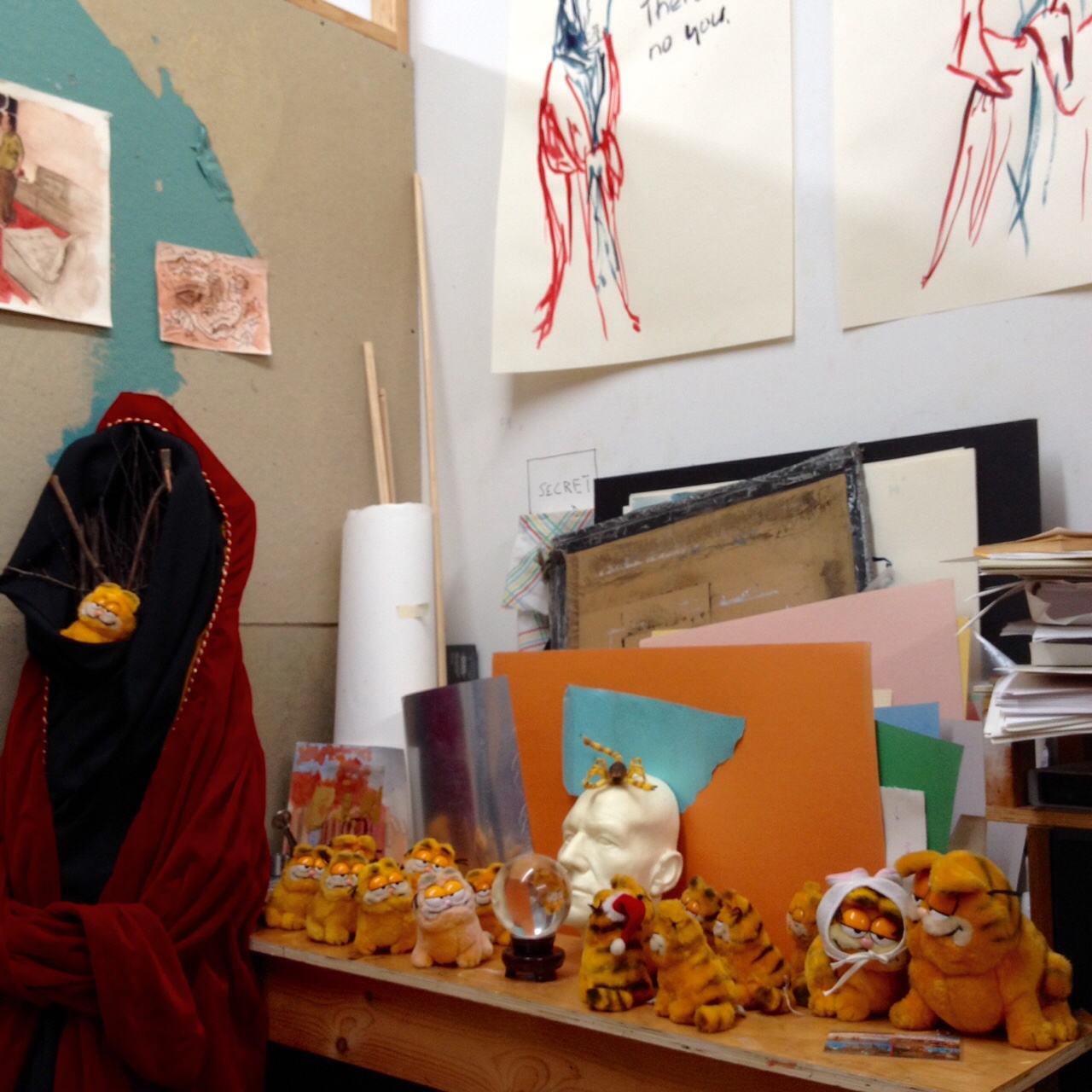 Paul D'Agostino, Ph.D. is an artist, writer, translator, curator and professor living in Bushwick, Brooklyn. More information about him is available here, and you can find him as @postuccio on Instagram and Twitter.